Last minute gift ideas? You've come to the right place! I am no expert shopper, but if there's anything I am an expert at it is being late. I am Last-Minute Megan, after all.
I understand gift-purchasing anxiety. I know the value of currency and time. I recognize that family and friends may be just be a little too honest. So I have compiled a list of suggestions to help me get it together. Maybe it will help you with gift shopping needs:
If You See Something, Buy Something
It's okay to buy something you see months in advance if you see it online or in a store and know it will be appreciated as a gift. Just make sure you have the funds to buy it and the organizational skills to find it later. Try making a dedicated space for these sorts of gifts.  For me, I put them in a plastic tote in my closet. (You better not snoop!)
I realize that December 18 may be too late for this sort of "early" shopping, but a similar concept applies now because sometimes great gift ideas just come up and bite us when we are not even looking. So, go shopping when you feel relaxed. Remember to ask for a gift receipt for all early shopping, in case you change your mind or your person needs to return it.
The Art of Gift Cards
There are many reasons people don't like giving or receiving gift cards; companies can take money from it. It may feel impersonal. However, there are companies that do not let the cards expire or charge a fee for use. There are also plenty of companies with great customer service. A little research on the purchaser's end goes a long way.
If you enjoy watching someone physically unwrap a gift, that's great! My family likes to wrap a gift card by putting it in a small box within a bigger box within a bigger box within—you get the picture—or putting it in an interestingly shaped box or bag. It makes wrapping and opening fun.
You can certainly make a gift card personal. Know the stores your gift-recipient frequents. What's their hobby? Do they read, watch movies, play video games, knit, draw, write, etc.? Do they have a favorite home goods store, grocery store, coffee shop? Get one that will encourage their hobby. Get one that will make their life easier. Are they doing home renovations? Do they drive to a lot? Gas station gift cards are helpful. Do they need a spa treatment? I need a spa treatment. Personally, I love giving spa gift cards as gifts to people I know need it and don't mind being touched by strangers.
I recently suggested to a friend to give a gift card from something they have done together. Have you gone to a restaurant together? Get them a gift card to that place. Leave them a note explaining why. Spark a fond memory. Suggest you go with them again when they plan on using it.
Gift of Experience
Time spent is a great gift. It benefits the people involved, and it benefits the community. Personally, I don't always feel close to my friends and family, and wish I could just see them more. I wish I could visit more. With actual life getting in the way of my best wishes, it's close to impossible to make all of that come true.
Giving a gift of experience makes it more possible. Sure, this gift might take more time to research or cost more money, but there's no waiting in lines or paying for two-day shipping. Research your hometown. I am always shocked at what's right in my own backyard. The list is limitless, but here are some options (through experience):
Get tickets to the movies, sporting events, the theater, improv shows, stand-up comedians, escape rooms. Go professional or support your local theater company, groups, or sports teams.
Check out social media, start following local pages. I've found five-hour waterfall driving tours in the northern part of my state from Facebook. I found parks, beaches, and places I didn't even know existed through Instagram. Go to a visitor center. Pick up flyers or pamphlets. Sometimes parks have events within them. I threw a surprise party at a local park's free woodworking event a couple years ago.
Check out local businesses. Breweries and wineries offer tours and tastings. It doesn't hurt to ask if the particular company you have in mind doesn't broadcast it.
Be sure to plan it with a specific date included a month or two in advance. Pick a specific date—even arbitrarily—so everyone can put it in their schedules. If you're worried about having something for them to open, that's fine. Some of the above places come with tickets or will offer you a gift card of sorts.
Or get a little creative. Print something off the internet. Use a flyer or pamphlet. Sketch out your own gift card. Have a young child in your friend or family group draw it.
Group Gifts
Pair up with others to buy something extravagant for the ones you love. This could be one big tangible gift the person wants or needs or something just a bit out of price range. We gave a new TV to my mother one year. A customer told me that his family pooled money together so they could contribute to his next scuba diving trip. Hint hint: I hear the Caribbean calling my name.
Pay for Something or Offer Something
I recently saw a meme online: "When someone asks me what I want for __, pay a bill, please!" So, pay someone's bill or part of it. My family members recently told me a wonderful gift is reimbursing them for a gift they bought themselves—because they wanted it or needed it right away. There's nothing wrong with offering to pay for a bill. There is nothing wrong with replenishing the money from a recent purchase. There's also nothing wrong with a gift of cold, hard cash.
If you don't feel as if you could afford a bill, or if you're like me and feel awkward giving a gift of cash, offer them a service. Do they have kids? Offer to babysit! Offer to clean their junk room, wash their car, clean a gutter, take their dog to the park, do their brakes.
Just Ask
Just yesterday, with a little less than 10 days until Christmas, my brother sent me a text message asking me what I want. There's nothing wrong with that or with a little bit of last minute gift getting.
I gave him the same list that I gave my mother, a list of things I likely wouldn't buy for myself. Nothing I quite need, per se. Like I said, I have learned the value of currency and time. What I really need is more of that. Time spent together or to get my life in order, but that's a blog for a different day.
Good luck on your last minute searching, but more importantly, remember to enjoy it!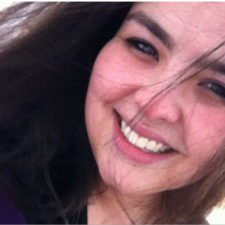 Megan Andreuzzi is an animal lover and a traveler from the New Jersey Shore. She earned a degree from Arcadia University in Glenside, Pennsylvania, USA in Liberal Studies with a dual concentration in writing and a minor in theater.