Oct 30
It can't just be me. There have got to be other people out there like me. I prepare and prepare for fall and one of the best holidays (Halloween!) in my favorite season, and I still manage to fail.
I fail at Halloween.
How does one fail at Halloween?
It has a lot to do with my "better late than never" and "last minute" personality type. (My mother says it's a "personality flaw" and awfully annoying. I say it's a "quirk," which sounds endearing.) My best work is completed under my own deadlines.
Perhaps I am just a tidsoptimist (meaning I  am late because I think I have more time than I actually do.) Whatever the case is, there's something wrong. And here's why:
I bought my Halloween costume months ago. I'm dressing as a "sexy shark." "A sexy shark?!" you say?
I bought that costume early. In years past, I've just thrown costumes together at the last minute using costume pieces I'd purchased. Lately, I have been using stuff other people have gotten for me, mainly because I like theater and I like cows. Yes, I've had a lot of wonderful friends and family who have given me cow costume pieces as gifts.
If it weren't for them, I'd be going out to Halloween events as my own creation: Inside-out Girl. It was gruesome but not in the way you might think. For this ensemble, I wear casual clothing inside-out, with my inside-out bra and panties over my shirt and pants. (So, my kind family and friends who've bought me cow costume things, thank you. You've saved me and the world from myself.)
I've dressed up a cow more times than I can count. In my adult life. Including last year, when I wore a onesie that my beautiful and thoughtful mother gave me. Won't she be proud to know I've moved on from Conservative Cow to Sexy Shark? Hi, Mom and Dad!
As always, my costumes are thrown together last-minute. They end up in my possession and used likely only because they were gifts.
Most important: I bought my dogs' Halloween costumes years ago. Years. They've only worn them to "try them on" and not for a single Halloween second. What? I can't even imagine the lives of my poor (improbable) human children:
"Look, darling child of mine, I've found the witch costume you said you wanted to be!"
"But mother, I wanted to be a witch three years ago. Not only do I want to be a zombie this year, that costume won't even fit me anymore."
(Yes, my young spawn will speak in full sentences. Except for fragments used for tasteful emphasis. No, they will never be zombies.)
Naturally, I would follow up that conversation with dollar store fangs, use my red listick purchased in (also failed) hopes of wearing makeup every day, and a long black piece of clothing I wore in my "goth" days. (My poor spawn!)
If was talk about this Halloween, I'm still worried I'll fail. I am sometimes quite scatter-brained. I'll somehow lose a fin, be late to work, or worse: forget I bought my dogs Halloween costumes. Even though the dog costumes have been in the same exact closet in the same exact spot since the day I bought them and the dogs "tried them on." I may still forget about them.
I'm also nervous for more Fall Fail because I can't seem to coordinate fun fall festivities with friends and family. Why does pumpkin picking have to stop in October in NJ? (It's the weather. I know.) And I know life–work, family obligations, distance, and lazy days off–takes precedence over some fun activities when planning involves multiple people working with different schedules. I also want to plan one or two seasonal and/or Halloween themed parties. I love themed parties… but I also have my doubts. Because I am Last Minute Megan, after all.
I'm trying. This season I've had some apple cider and pumpkin spice coffees, I attended one (not-haunted) hayride, I picked some apples (but haven't eaten them or made a pie), and I purchased my costume already. The only question is: Will I wear it?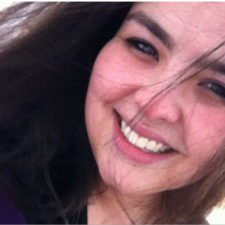 Megan Andreuzzi is an animal lover and a traveler from the New Jersey Shore. She earned a degree from Arcadia University in Glenside, Pennsylvania, USA in Liberal Studies with a dual concentration in writing and a minor in theater.