The Newfound Prose Prize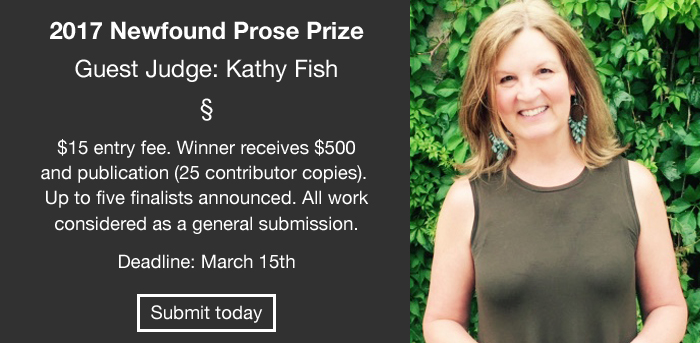 Opens: 15 Sept 2017
Deadline: 15 Mar 2018
Guest Judge: TBA
Awards: First place is publication, a $500 prize, and 25 contributor copies of the winning chapbook. Up to five finalists will be announced, and all work will be considered for publication as a general submission.
Reading Fee: $15
Submit: Closed—See you Sept 15th!

About
You know that long story of yours that wickedly exceeds the word counts for print journals? Or that micro-essay collection you've been slaving over that's still too short to publish as a book? These works deserve to exist in print. And, now, they have a home.
The Newfound Prose Prize is awarded annually to a chapbook-length work of exceptional fiction or creative nonfiction. The work may be in the form of a long story or essay or a collection of short pieces (60 pages max). Other than the page limit, the only formal requirement is that some aspect of the work must inform or explore how place shapes identity, imagination, and understanding.
Guidelines
Submit 15 to 60 double-spaced pages of prose (fiction or nonfiction).

Simultaneous submissions and previously published work are acceptable.

All entries must be submitted online via our submission manager and be contained in a single document.

The author's name should not appear in the document (.doc or .docx).

A non-refundable $15 reading fee must accompany your submission.

Students (past and present), relatives, and close friends of the judge are ineligible.
Deadline
The submission deadline is March 15th, 2018, 12 a.m., Central daylight time.

Prize
The winner will receive a prize of $500 plus 25 copies of the published manuscript. The author will have the opportunity to purchase additional copies at a discount.

We will feature the author on our blog, and s/he will have the option to sign a royalties contract to sell the chapbook with Newfound.

Newfound will design, print, and bind the chapbook. The cover will be decided in cooperation with the winning author.

All finalists will be announced in April of the following year on the Newfound blog.

All work submitted for the award will be considered for publication in Newfound.

Due to the number of submissions, we cannot respond to each writer individually. Writers will receive an acknowledgment of receipt but will need to check the website for notification of the winner.
Judge
Kathy Fish will judge the finalists.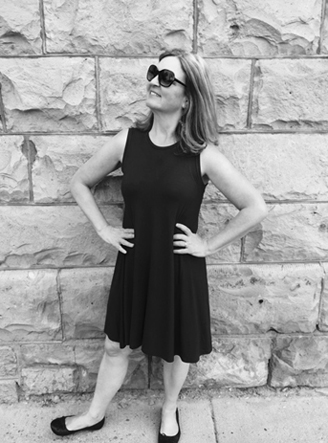 Kathy Fish teaches flash fiction for the Mile High MFA program at Regis University in Denver. She has published four collections of short fiction: a chapbook in the Rose Metal Press collective, "A Peculiar Feeling of Restlessness: Four Chapbooks of Short Short Fiction by Four Women" (2008); "Wild Life" (Matter Press, 2011); "Together We Can Bury It" (The Lit Pub, 2012); and "Rift," co-authored with Robert Vaughan (Unknown Press, 2015). Her story, "A Room with Many Small Beds" was chosen by Stuart Dybek for inclusion in Best Small Fictions 2016 (Queen's Ferry Press).
She blogs at http://www.kathy-fish.com/.
Panelists
Ashley Hutson lives in rural Maryland. Her work has appeared or is forthcoming in Sundog Lit, Fiction International, McSweeney's, SmokeLong Quarterly, The Conium Review, The Forge, and elsewhere. Read more at www.aahutson.com.
Michele Finn Johnson's work has appeared or is forthcoming in Mid-American Review, Puerto del Sol, Necessary Fiction, Flyway: Journal of Writing & Environment, The Indianola Review, Bartleby Snopes, The Conium Review, Corium Magazine, and elsewhere. Her nonfiction won an AWP Intro Journals Project award. Read more at www.michelefinnjohnson.com
Rowland Saifi attended Naropa University and the School of the Art Institute of Chicago. He is also the author of "Lit Windows" (Spuyten Duyvil, 2016) as well as the novellas "The Minotaur's Daughter" (Spuyten Duyvil, 2014) and "Karner Blue Estates" (Black Lodge Press, 2009). His work has appeared in Fact-Simile, Marginalia, Bombay Gin, Livestock Review, and Kneejerk Magazine. He is the co-founder of Pinball Editions and teaches writing and literature in Chicago.
Winners & Finalists
2017
Judge: Kathy Fish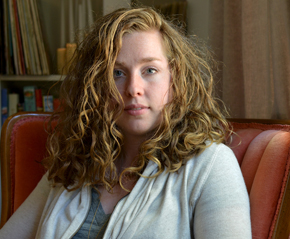 Winner: Meghan McClure lives in Washington. Her work can be found in American Literary Review, Mid-American Review, LA Review, Water~Stone Review, Superstition Review, Bluestem, Pithead Chapel, Proximity Magazine, Boaat Press, Black Warrior Review, among others.  Her collaborative book with Michael Schmeltzer, "A Single Throat Opens," will be published by Black Lawrence Press in June 2017.
Her winning chapbook, "Portrait of a Body in Wreckages," will published by Newfound in fall of 2017.
Finalists: Wendy Oleson and Dennis James Sweeney.
2016
Judge: Chelsea Martin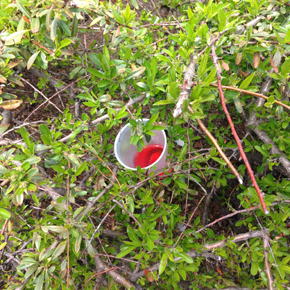 Winner: Mark Leidner is the author of two books of poetry, "Beauty Was the Case that They Gave Me" (Factory Hollow Press, 2011) and "The Angel in the Dream of Our Hangover" (Sator Press, 2011). He also co-wrote "Jammed" (2014), a feature-length comedy currently available to stream on Amazon.
His winning chapbook, "21 Extremely Bad Breakups," was published by Newfound in fall of 2016.
Finalists: Kristin Berger, Oscar D'Artois, Wendell Mayo, and Jamey Temple.