The 501(c)(3) Nonprofit
Board of Directors



Daniel Levis Keltner, President
Rujuta Paradkar, Director
Gwynne Middleton, Secretary
Public Financial Disclosure
Why Is Newfound Important?
Newfound is a nonprofit publisher based in Austin, Texas. Our work explores how place shapes identity, imagination, and understanding. The journal is published tri-annually online and annually in print and features fiction, poetry, nonfiction, visual arts, reviews, and more. We also publish poetry chapbooks through our Gloria E. Anzaldúa Poetry Prize and prose chapbooks through our annual Newfound Prose Prize.
Our mission is to foster greater awareness of our environment through the arts, events, and cultural inquiry. We believe that a richer experience of place—spaces human-made, natural, conceptual, or otherwise—is requisite in understanding ourselves and our world. Newfound is passionate about positively transforming how we relate to our habitats and bringing about better stewardship of our homes, neighborhoods, communities, cities, nations, and the globalized world at large.
Click here to make a donation today!

Our Story
The journal, originally called Precipitate, was founded by Gwynne Middleton and Eric Stottlemyer in 2009. As graduate students in Literature and Environmental Studies respectively, their original impulse was both personal and political: to combine their expertise and start a discourse on place-based writing, art, and environmental activism. As an arts and culture journal, Precipitate aspired to innovate approaches to place by showcasing the work of emerging writers, artists, and cultural critics.
In September 2012, we took our first steps to becoming more than an arts journal. We endured a Madonna-esque makeover as Newfound with a total design overhaul. In only a few short months, Newfound greatly increased its readership with a cross-platform circulation of over 71,000 in over 36 countries. We welcomed such talented writers and artists as Nick Flynn, S. C. Gwynne, Michael Kimball, Heather Christle, Amelia Gray, and Uta Barth. We also laid the foundation for Hothouse, a magazine and blog space for inquiry into current, cultural, and critical issues regarding place, both in the domestic and private sense and the public and political sense of the word.
Thanks to the generous support of friends, fans, and family, Newfound became a 501(c)(3) federal nonprofit organization on April 15th, 2013. Soon after, we attended our first AWP industry conference to connect with our readers. In April of the following year, we established an annual poetry prize to honor Gloria E. Anzaldúa in conjunction with the Anzaldúa Literary Trust. The award itself also became more meaningful—$500 plus 25 copies of the winning poet's work printed in a fine chapbook.
In 2014, we launched our writing blog, released our first print edition of the journal, and hosted our first off-site event at AWP 15 in Minneapolis with Waxwing and As/Us Journal.
Continuing this momentum, we established The Newfound Prose Prize in 2015 to celebrate writers of short and unique prose. We have continued to publish annual print editions of the journal, and we attend AWP and host off-site events regularly. We also attended the first annual New South Festival of Literary Arts and Cartooning and hosted a Lit Crawl event for the Texas Books Festival. In August of 2015, we were awarded a $10k Google AdWords grant. Every year we get closer to reaching our goal of becoming an independent, small press publisher.
Our Values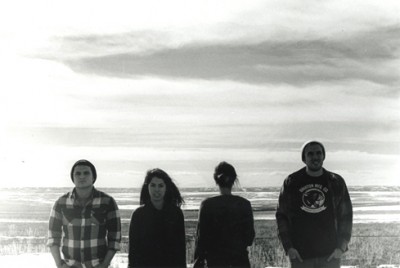 As a publisher, we pride ourselves on our values. We've consciously supported new, emerging, and underrepresented voices. Welcoming all angles—from traditional to experimental, realism to surrealism—our guiding principle has remained to select work of quality and vision that proudly represents us. In our pages, we've also celebrated countless established and award-winning writers and artists whose work exemplifies our mission.
Newfound does not discriminate on the basis of race, color, religion (creed), gender, gender identity and expression, age, national origin (ancestry), disability, marital status, sexual orientation, or military status, in any of its activities or operations. Newfound officers and directors are to follow the non-discriminatory policy adopted by the board. These activities include, but are not limited to, hiring and firing of staff, selection of volunteers and vendors, and provision of services. We are committed to providing an inclusive and welcoming environment for all members of our staff, clients, volunteers, subcontractors, vendors, and clients.

What Your Donation Can Help Us Do
Make a Difference: Allow us to continue to grow from a single project to an organization that can measure its short-term and long-term effects in fostering understanding, respect, and action.
Host Events: Our staff has years of event coordination experience behind us and aim to host a variety of literary and visual art events, including but not limited to readings, book signings, art shows, writing workshops, seminars, and community programs that promote exploring the world through the arts while supporting artists and arts communities.
Run a Small Press: We hope to regularly publish print books and e-books, specializing in unique and experimental poetry and prose, as well as forms unpopular to larger publishers, such as short story collections and novellas.
Achieve Sustainability: Allow us to continue our exciting endeavors by aiding with the current administrative, production, and publishing costs.
Increase Readership: Help us to reach a more robust international audience.
Is My Support Tax Deductible?
Newfound is a Texas nonprofit corporation with 501(c)(3) tax-exempt status. Your donation to Newfound is tax-exempt to the full extent of the law.

How Do I Make My Donation?