Since July 2017 I've been fortunate enough to work with three helpful and flexible public libraries in New Jersey to run writing workshops. I approached my local library in June because I realized that my area needed more events to allow writers to share their work and have constructive criticisms to expand previously written works.
Months later, I realized I received more than I expected.
I am glad these free writing events are happening. I get a chance to read other people's work and help them express themselves and see their work in different ways. I am also able to have poetry I have written (and sometimes feel stuck on) read and critiqued by like-minded individuals. By doing this, I have reworked weak pieces into stronger pieces with the help of workshop attendees.
This is an amazing personal gain. To have a piece of poetry that was stale, stuck and not at its potential read by others is a wonderful gift to receive. The gifts I've received go beyond this this, in fact.
I have also been able to watch other people's writing grow. I have had a number of attendees express hesitation about sharing their work. They have attended one workshop without sharing and then come to another and share. This is beautiful. I have had a few attendees come explaining their art isn't writing, but they have an appreciation for art. They first observe, then try writing pieces and sharing them next time. This is truly wonderful to watch.
This month's workshop hit me hard in all of the right ways. Not only did a mixture of the above happen, but something more, something even deeper happened. People shared things that were deep and personal to them through pieces, discussing life, work, the mind, and trauma. Each work reached each reader a little differently, but many related to each other. Relating to one another is an encouraging gift. Along with this, it was said that these workshops allowed people a safe place for them to just be there. We provided people with a safe place to be. I was allowed to watch people express their work, relate to other's work, encourage work and critique work all while feeling safe.
Not only do some people have a need to view and express themselves with art, but everyone needs a safe place.
This is a great gift to receive through these workshops. I certainly received more than I expected to get.
Thanks to all who allowed for these to gifts to be given. Thanks for the support.
For those considering running a workshop: Do it. Libraries are nice places to start.
For those wanting to attend a community writing workshop, I hope there are easily found workshops in your area. If there aren't, consider starting your own. And refer to above.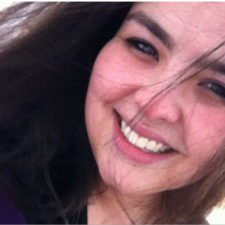 Megan Andreuzzi is an animal lover and a traveler from the New Jersey Shore. She earned a degree from Arcadia University in Glenside, Pennsylvania, USA in Liberal Studies with a dual concentration in writing and a minor in theatre,
Cover Photo by "My Life Through A Lens" on Unsplash