Across from the Raritan Bay and tiny beachfront in the almost-as-tiny New Jersey Shore town I grew up in—and still live in today—is New York City. Even if I have no urge to put my feet in the sand or water, I love going to the beachfront to see the Outerbridge Crossing connecting Staten Island to New Jersey, the Verrazano-Narrows Bridge connecting Staten Island to Brooklyn and of course, the Manhattan skyline.
From here you can see straight, bright, white lights in the sky—looking as if they could reach the stars—from anywhere in my town. It was here 15 years ago that you could see a large line of smoke streak the sky after The World Trade Center buildings (also known as the Twin Towers) were hit by airplanes and collapsed. I was in 8th grade on September 11, 2001.
I was only aware that something really bad had happened, and we weren't allowed to leave the school (not even for gym or recess) unless our guardians picked us up. And guardians were plucking us out of school one-by-one.
When the school allowed the remaining children outside for gym during the last two periods, there it was: a large, long line of smoke. And I saw it. I was one of those few kids still at school. Eventually my mother shared her thought process. That horrible thought. That horrible question. Would my child be safer in a brick, locked-down school building or in my arms?
Being so close to Manhattan, all of us knew someone. A first responder, an EMT, a firefighter, a medic, a police officer, someone who worked in the city, a person who lived in the city. We all knew someone in emergency response from our area who may have reported to the City. We were all scared. Not only for us, but for them. For those in the city: locals, commuters, tourists, and emergency response.
My cousin was one of them. John lived in Long Island, NY, and he was a detective for the New York City Police Department in Queens. He ended up in Manhattan after the Twin Towers both collapsed, to help in any way he could.
John didn't speak much about his service on September 11, 2001, and we didn't pry. We were grateful he made it home that day, as we knew thousands did not. It wasn't until about ten years later that John gave his life due to his service.
John was a man who didn't regret his service, as he had told his daughter before he passed away. He was no stranger to turmoil, but he left his family feeling lucky and loved. John's name was added to a 9/11 memorial wall located in a park in Nesconset, Long Island, NY. The memorial is for those who located, responded, and aided on September 11, 2001, survived, but passed years later due to illnesses acquired or exacerbated by service at Ground Zero during or after 9/11.
John—like so many others—was a hero that day. He was a hero so many other days on and off duty, too. As an officer of the law, he familiarized himself with the area and people he worked for. He was tough as a cop, sure, but also very kind. He made sure the people he arrested were fed by buying them hot dogs and sodas. He made sure the lost animals he found were brought home or to shelter.
At home, John had a wife and five daughters. He may have been a little tough and a bit of a perfectionist, but he was also very kind, loving, and funny. He raised his daughters to know right from wrong, how to love, and how to respect others from all walks of life. He helped them with school shadow box projects and taught them to follow their dreams.
Family memories are legends now: John was a Queens Village paperboy when he was set up with my mom's cousin. My Great Aunt Mal essentially bribed her daughter to date John by offering to buy her a new outfit if she did. John was a nice young man, so why wouldn't Aunt Mal want her oldest daughter to date him? They married in August 1974 on a beautiful, sunny day, where his groomsmen wore red shirts—to his bride's dismay—because it was his favorite color, even though her maids were wearing pastels!
He served in the Navy for years and then joined the police academy after getting married and having five daughters. Being the lone man in a house of six women could qualify him as a hero, for sure. But in all seriousness, he dedicated his life to serving his city and his country. Over the years, a few of his daughters became first responders and one is still active in the United States military.
John was a loving and devoted husband, father, and grandfather. After retiring, he continued to be heroic, and not just when he let his granddaughters win in drawing contests. John was a founding member of a South Carolina group for retired police officers. The group is still active today and located in Myrtle Beach, where they have monthly meetings and are active in philanthropy. Their work includes, but isn't limited to, playing pipes and drums at services for fallen officers.
Fifteen years later, this day is a day of reverence. We mourn the loss of countless people. We appreciate the lives spared and saved. We honor those brave women and men who served us, those living and those who perished.
I would like to take a moment to thank every service person from every position and every background for all that you do both on and off duty. I would like to thank my family for allowing me to share not only in their lives, but to share a brief tale with all of you reading this. I would like to thank John for all he has done, for loving me and our family, for giving his life. Rest in Peace, my dear cousin.
And for all of those who were lost, those still living, those who are sick, and those who lost someone on 9/11, my thoughts and my respect are with you.
We will never forget.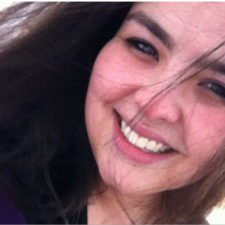 Megan Andreuzzi is an animal lover and a traveler from the New Jersey Shore. She earned a degree from Arcadia University in Glenside, Pennsylvania, USA in Liberal Studies with a dual concentration in writing and a minor in theater.