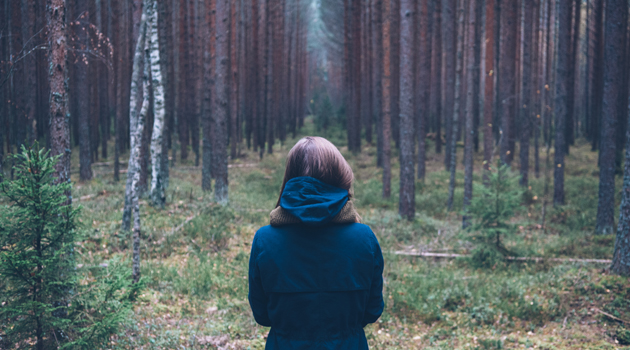 Jul 26
I'm halfway through a three-week writing retreat at the foot of the Blue Ridge Mountains in Virginia, and what has occurred to me over and over is how little time I build writing into my daily life, how haphazard it is, an afterthought, something I too easily cast aside.
Even the time I designate each day for writing, from 5 a.m. to 7 a.m., isn't sacred. Often I have more pressing commitments, especially during the school year when, as a writing professor, I have to grade papers, plan classroom lectures and activities, and meet with students—I have been known to schedule morning breakfast meetings with students as early as 6:30 a.m. because it's the only time during the day I can shoehorn it into my schedule.
The writing retreat has revealed how a hectic life can overrun what is one of the most important elements of my life—the thing that brings me sanity and courage and renewal: Writing. I simply have to learn to say "no" so I can say "yes" to the writing.
This writing retreat also brought along something unexpected. Fear. After an eleven-hour drive from my home in northern Indiana, with only a bagel to sustain me for the entire trip, my defenses were gone when I arrived near dusk. It was still about eighty-five degrees and humid. As soon as I stepped out of the car, I was sweating. Exhausted and shaky from lack of food, I got a first look at the place where I'd spend the next three weeks. An enormous white farmhouse along a tiny lane on a hill overlooking a valley of trees and the James River. The only sound was crickets. I instantly panicked, texting both my husband and my mother. "What have I done?" I asked. "I can' stay here for three weeks." They tried to encourage me, but I was nearly inconsolable.
There was nothing else to do but write.
I focused on settling into my room, then I sat on my bed and cried. I had to talk myself into not packing up my car again and driving another eleven hours back home. I finally convinced myself to at least stay the night and if I felt the same way in the morning, then I could go.
I felt the same way in the morning, but instead of packing up I drank some coffee, turned on my computer and began revising some work I had done before arriving. Then I moved on to new material. Eight hours later I made myself a bowl of rice for dinner, sat on one of the two porches that span the length of the farmhouse and began to relish the quiet and the solitude. I went to bed early, woke up early the next day and started again. I did the same the next day and the next and the next.
Presented with the all-encompassing quiet, I was only in the company of myself and the writing. I discovered that the fear that had overwhelmed me was like looking into a mirror and really seeing myself for the first time. It occurred to me that I'd spent so much time in my previous work interrogating others that when I was face-to-face with myself, I could barely sit still. Turning my writing eye onto myself with all its inconvenient truths caused me to nearly give up.
Since 2012, I've been working to transform my MFA thesis into a memoir and couldn't figure out what I was missing with the project. After four versions of it, I knew it still wasn't quite right. Thanks to spending time writing out in the middle of a Virginia forest, I've moved into the fifth version of it with a clarity I've never had before. All thanks to the quiet and solitude of not having anything else to do but write.

 Jennifer Ochstein has published essays with Hippocampus Magazine, The Cresset, Connotation Press, Evening Street Review, and The Lindenwood Review. She has written book reviews for Brevity and River Teeth Blog. Follow her at jenniferochstein.com.